Anti-aging cream in bulk
Anti-aging cream in bulk , sustainable beauty at your fingertips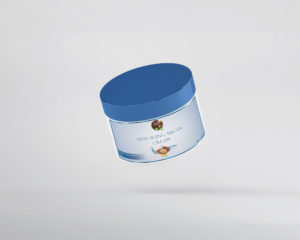 The bulk sale of anti-aging cream at Bioprogreen allows consumers to purchase products in large quantities. This can be beneficial to both their consumer wallets and the environment. 
By choosing to sell in bulk, Bioprogreen seeks to reduce waste and excessive packaging use, while offering customers the ability to purchase the exact amount of product they desire. 
This approach is in line with the company's vision for a more sustainable and planet-friendly world.

Description of the bulk sale
Bulk sales of anti-aging creams are becoming an increasingly common practice in the cosmetic industry. 
This method of sale allows consumers to purchase products in larger quantities, often at a reduced price compared to purchasing individual products. 
At Bioprogreen, we offer bulk sales of our anti-aging creams to meet the needs of our customers who want a larger quantity of products.
How are our bulk anti-aging creams sold?
Anti-aging creams sold in bulk are generally offered in larger containers, such as jars or bottles. Customers can then use the products at their convenience, depending on their needs and frequency of use. 
The frequency of use depends on each customer, but most use anti-aging creams daily for optimal results.
What are the advantages of bulk sales? 
Selling anti-aging cream in bulk is favorable for consumers because it allows them to purchase quality products at a great price. 
In addition, customers can store the products at home and not have to worry about repurchasing products frequently. 
This is a common practice in the cosmetic industry and at Bioprogreen. The creams are sold in larger containers and customers can use them as needed.
FAQ on Anti-Aging Creams in bulk 
1) How can I get samples?
We are pleased to offer you samples. New customers have to pay the courier fee, the samples are free for you, this fee will be deducted from the payment of the official order. Regarding the courier fee: You can arrange a RPI (remote pickup) service on FedEx, UPS, DHL, TNT, etc.
2) How does your factory perform in terms of quality control? 
Quality is a priority! Every worker ensures quality control from start to finish: All raw materials used are environmentally friendly. Skilled workers take care of every detail by hand whether it is the stamping, printing, sewing or packaging process. The quality control department is specifically responsible for quality control in each process.
3) Can your factory print or emboss my logo on the goods?
Yes, of course we can print your logo on the goods or their packaging box. For patent protection reasons, a letter of authorization must be provided for the logo. We usually produce the goods on the basis of customer samples or on the basis of the image, logo, sizes, etc.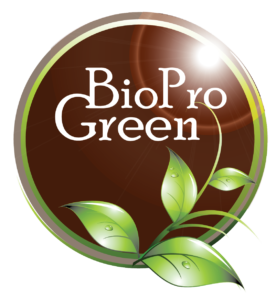 N°200 Lot Al Massar, Z.I Sidi Ghanem,  Route de Safi, 40 000 Marrakech , MOROCCO
Tel:+212 524 335 449
MOB : +212 600 604 387 (Whatsapp / viber )
Fax:+212 524 457 961
Website : www.bioprogreen.com
E-mail : contact@bioprogreen.com
Follow US:
Facebook ; Bioprogreen Morocco